Life Help recognizes that mental health problems are not confined to Monday through Friday from eight in the morning to five in the afternoon. A crisis can happen at anytime. Therefore, Life Help has put programs in place to assist individuals, no matter the time of day. Unfortunately, there are occasions in which an individual is in need of treatment but unwilling to seek help. If family or other concerned parties are fearful that the individual is a danger to themselves or others, then they could consider initiating the civil commitment process to force treatment for the individual. At the end of this section, the civil commitment process is outlined.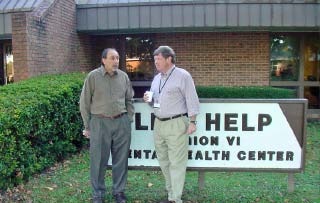 Emergency After hours: Staff members specifically trained in how to handle emergencies are available after normal business hours via a toll free hot line. Each call is clinically assessed and appropriate referrals and/or treatment recommendations are made.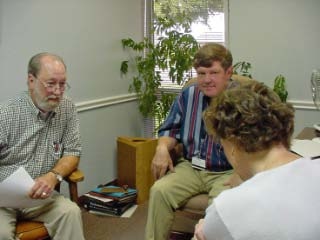 In-Center Emergencies: Master's degreed level clinicians are available during regular work hours to conduct face-to-face evaluations of individuals who may be suicidal, homicidal, or grossly psychotic.



Grenada Crisis Stabilization Unit: The Intensive Residential Facility is a sixteen bed, inpatient psychiatric facility for adults in need of acute psychiatric care with the goal of diverting individuals from more restrictive psychiatric settings such as Mississippi State Hospital at Whitfield. Individuals are provided an opportunity to stabilize in a nonhospital like setting close to home. Both voluntary referrals and individuals under a court ordered commitment are accepted for admission. Individual therapy, group therapy, medication monitoring, substance abuse counseling, family education, treatment planning, and discharge referrals are a few of the services offered by highly trained staff members.


Civil Commitment Evaluations: Our clinical psychologist, in conjunction with our master's degreed therapists, evaluates individuals for civil commitment. Decisions to recommend involuntary commitment to an inpatient facility such as Mississippi State Hospital at Whitfield or to release to community services are made during these evaluations. There are times that individuals recommended to a state psychiatric facility are diverted to our five bed Intensive Residential Facility and diverted from more restrictive care.

Civil commitment process: Family members or other concerned individuals can file an affidavit with the Chancery Clerk's office, if they believe that individuals have become a danger to themselves or to others as a result of a mental illness. Generally, individuals who are dangerous due to dementia are not eligible for commitment under this statute. Individuals who are dangerous to self or others because of a substance abuse problem and not a mental illness are also ineligible. There are separate commitment proceedings for substance abuse individuals who pose a threat to self or others. Individuals who have a mental illness and a substance abuse problem are eligible, as long as the primary problem is a mental disorder. The affidavit is typically filed in the county of residence of the mentally ill individual. Costs for filing the affidavit vary from county to county.


After the filing of an affidavit, the individual is seen at a community mental health center, such as Life Help, for a pre-admission screening. A master's degreed individual, who is also certified by the Department of Mental Health, conducts these exams to make a determination as to whether or not the individual should be further evaluated by two doctors. If the pre-admission screener does not believe the person is in danger to self or others, the commitment process is complete. However, if the pre-admission screener determines there is reason to believe the individual is dangerous, then the individual is referred for the doctors' examination. Once the doctors' examinations are complete, the case then goes before a Chancery Judge or court appointed Special Master. The individual has a right to an attorney. If the judge is in agreement with the doctors' opinion that the individual is indeed dangerous to self or others as a result of a mental illness, then the individual is placed on a waiting list for one of the state psychiatric institutions. There are times that the individual may be placed in another holding or treatment facility, if available. Additionally, if no other alternative exists, individuals may be held in the local jail until such time that a bed becomes available.


Calls or questions regarding the commitment process or any other mental health emergency can be directed to Request For Services at the main office in Greenwood (662-453-6211 ext 102).